One call to do it all. TRE Elevator handles all aspects of elevator ownership. No longer will you have to call one company for service, a different company for remodeling, and a third company to fix the elevator phone. TRE Elevator performs all aspects of elevator care.

Serving California since 1984 TRE Elevators is a full service, reliable and professional elevator company.
TRE Elevator has been an innovator and leader in product design, equipment standardization, reducing costs, simplifying maintenance and improving the timeliness of repairs.
We service the Greater Los Angeles area. We have developed this website to help you decide whether TRE Elevator is the right elevator company for you.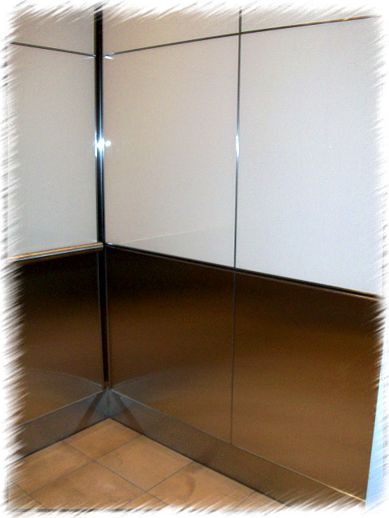 The links to the left will help you find the information you need for the type of service you are looking for, from New Construction to simple Routine Maintenance we have the experience and crews to get the job done right the first time.
We work with you in designing, planning and technical support as well as meeting all codes and safety regulations.
Additionally, we keep you informed on the latest changes in regulations and safety requirements. For Information Call (818) 988-7007
Why you should choose local independent elevator company :
You are not just a name or account number. We build personal relationships with our owners and managers.

We have no salesmen. Your inquiries are handled by either one of the owners or the field manager. We listen to your needs and offer the appropriate services available or an estimate for the work you need done. No obligation and no pressure. ESTIMATES ARE ALWAYS FREE.

We are independently owned and operated; working in

and

living in

Los Angeles area

.

We are fully Certified, licensed, bonded and insured as a California conveyance company and a California state contractor.

We are a union shop with fully trained union professionals.

We can provide our clients with a wide variety products from many different sources, because we are not owned by a manufacturer

and are not required to provide any particular type of equipment

.
We furnish and install non-proprietary equipment which can be maintained by any elevator contractor.
We can provide complete service - some elevator companies subcontract many aspects of their work

including cab interior remodeling, phone repairs, camera installations, wheelchair lifts, etc. (frequently subcontracted to us)

- We are a full service company with in-house maintenance, construction, inspection, communications, cameras,

a

metal

shop

and cab interior shop.
Home - Maintenance - Interiors - Construction - Historical - Consulting - Phones - Cameras